"Expanding to the Horizon"
—
Capturing beautiful videos and photos from dizzying heights!
High-End Aerial Filming
—
—
In addition to the traditional methods of aerial filming and photography, B3D recognises today's increased demand for high-end aerial capture through systems that are both affordable and easy to deploy. To literally broaden our horizons, and those of our clients, we have recently purchased a number of drones which easily fulfil this need. Close proximity to the targeted object is crucial in achieving the results you need. Sophisticated drones capture imagery that is unobtainable through other means.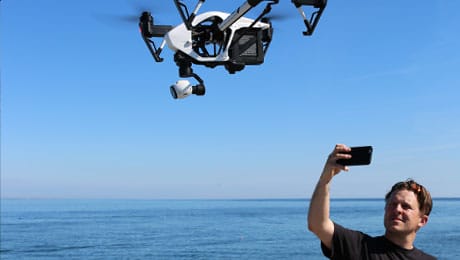 Crisp Images
Our drones are equipped with a stabilisation system into which a variety of high-end cameras can be mounted, for both filming and still photography. As one option, we can even record in the ultra-sharp 8K format. This equipment has proven to be a highly efficient method for conducting inspections — especially in locations that would otherwise pose a high risk to personal safety.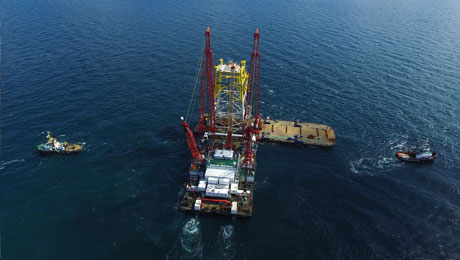 —
Flying and filming with a drone is highly regulated by legislation and, depending on location, can require special waivers. We have earned a business exemption that allows us to fly in almost any onshore and offshore environment.
Team and Certification —
Our drone operations are always comprised of certified professionals in a variety of configurations to meet the needs of any project: pilots, camera operators and observers (for safety). Both the equipment and the pilot are BNUC-S certified and inspected. The team members are certified to operate in the European Union, the United Kingdom and Norway, as well as locations around the world. This degree of certification has helped B3D earn its coveted business exemption. In addition, the Drone Team possesses all relevant offshore certificates, such as BOSIET 0.5A, and has gained extensive knowledge and experience in offshore projects. Whereas non-certified drone operators are prohibited by law from take-offs and landings within 50 metres of a marine vessel, our teams are licensed to operate directly from the ship's decks and platforms.
Insurance —
Companies with an exemption are required to be insured against damage (aviation insurance EU/EC NO 78-2004). B3D carries this policy and is covered against all risks.
For more information, please contact the B3D Drone Team — by phone at +31 (0)70 4400797 or by email at drone@b3d-design.com.