Backhoe Dredger 'How Does It Work'
—
Client: Van Oord
Start project: 05-2021
End Project: 09-2021
Tasks:
Writing film script
Creating 3D Models (modelling, texturing, rigging)
Creating 3D Animation
Editting film, inclusing post-proccesing footage (multiple control rounds with client to ensure perfect end-result)
Description:
For Van Oord we create several animation per year detailing their equipment. This animation was created
to explain to people (non-proffesional) how a backhoe dredger works, what its capabilities are,
on what projects they can be used, etc.
Bthroughout the years we perfected a stule for Van oord to use in these animations so we don;t have to waste time
discussing style, lenght, etc. As soon as they want an animation we can start direct and fill out questions later.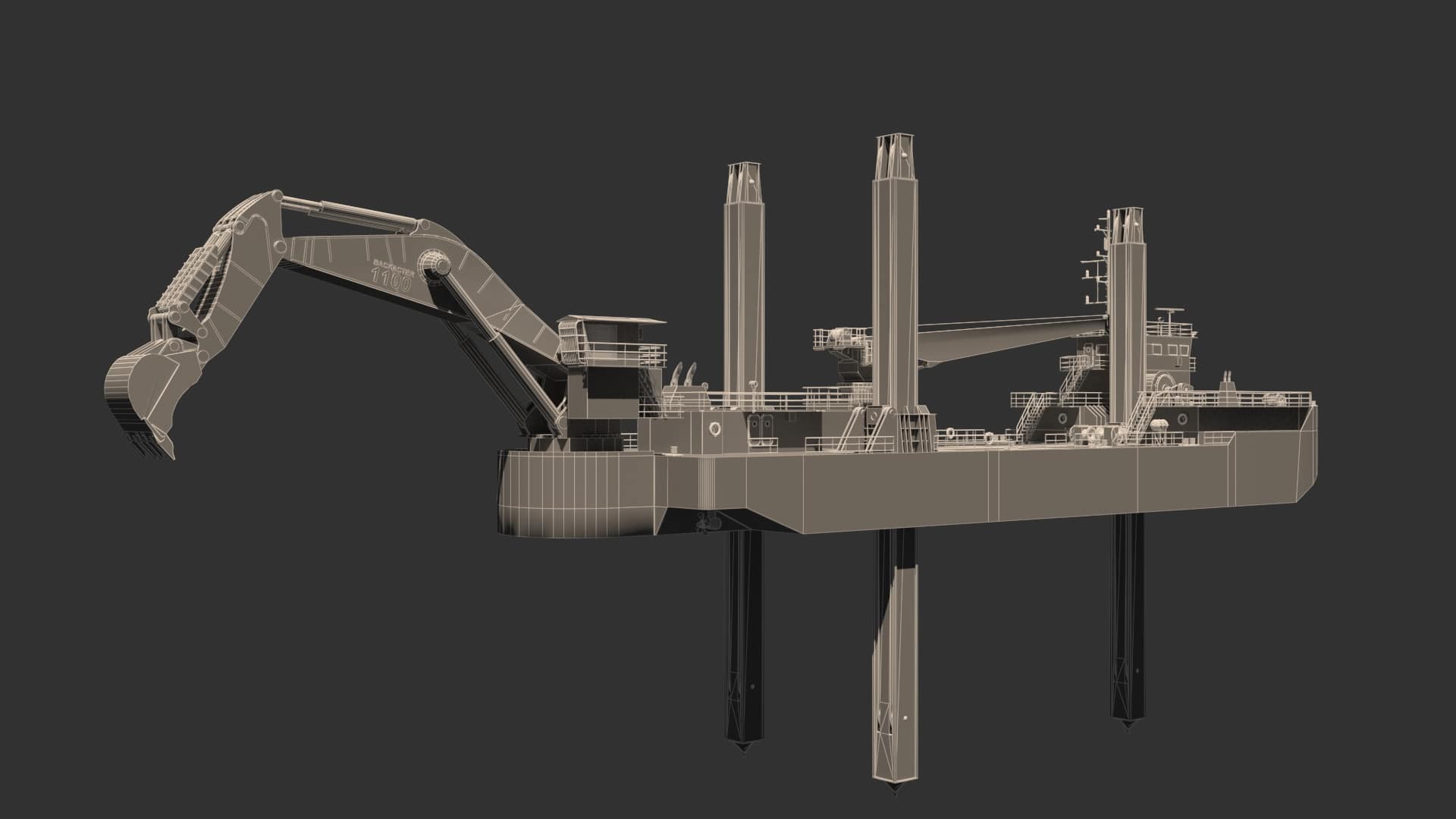 Here are several more of our latest projects